OWN A BOT
BATTLE OTHER BOTS
EARN ETH
Ethereum-based PvP browser game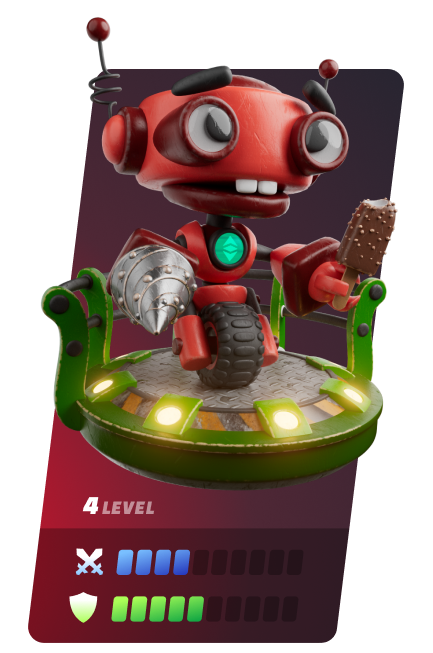 ABOUT BABYBATTLEBOTS
Traits and levels
Weapons
Each weapon trait has its attack power. The rarest are the most powerful! More attack power — more chances to win!
Toys
Baby Bots use toys not only for fun but for defense too. Rarity also affects defense amount for each Bot.
Platforms
Platforms are used by Bots as a transport vehicle. The faster it is the more it adds both to attack and defense.
Levels
Each played Battle moves your Bot towrads level up. Bots with higher levels have more chances to win.
Introduction A new era of digital encounters has arrived, thanks to the development of modern […]

The popularity of the Metaverse, a virtual world that exists within a setting created by […]

The metaverse, a digital universe comprising interconnected virtual worlds, is quickly emerging as one of […]